We Are Bay Sox Baseball
---
Bay Sox Baseball is one of the premier baseball development clubs in the Northeast. Each year we assemble over 200 athletes from across Southeastern Mass. and Rhode Island to compete in the top tier competitions and high-level training.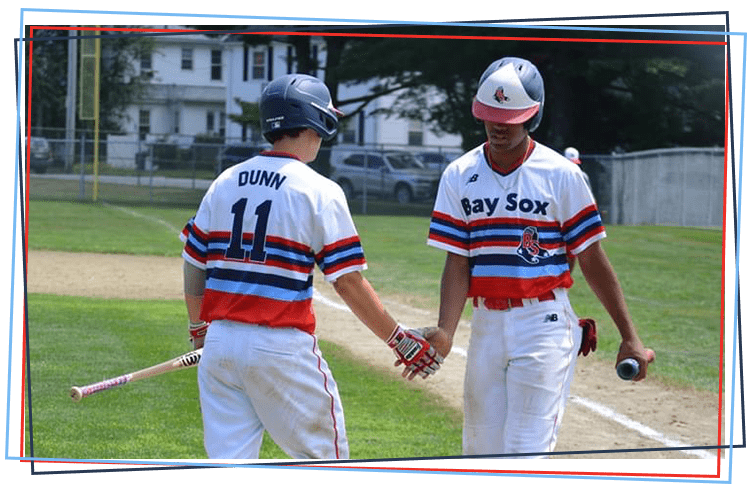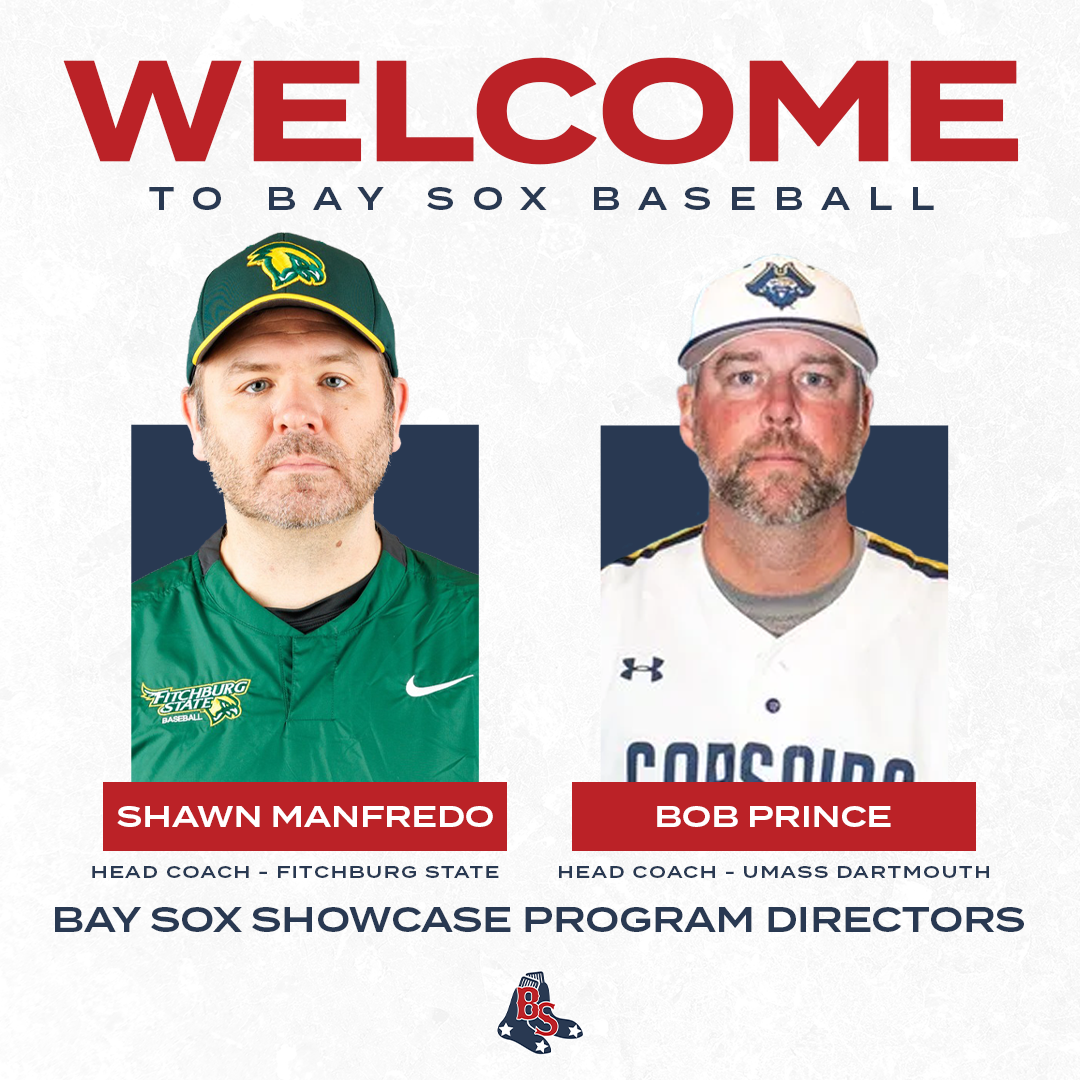 BAY SOX ADD PAIR OF NCAA COACHES
The Bay Sox announced a pair of landmark hires Wednesday, adding coaches Shawn Manfredo and Bob Prince to their staff as the club expands its showcase program throughout southern New England.
Both Manfredo (Fitchburg State) and Prince (UMass Dartmouth) are NCAA head coaches and previously led the Coastal Baseball Travel Program. They will now be responsible for the administration of the Bay Sox Showcase Program ages 15-18, along with other members of their staff.
2022 Events
We are committed to providing each and every player, coach, and family with great competition at top venues in a friendly and sportsmanlike atmosphere. Our goal is to insure everyone in your program has a positive experience, both on and off the field.
Events
"Awesome experience for not only the children but the families! Great coaching, great atmosphere, very family oriented."
Jessica Murphy - Parent
"Best coaches around. My son learned so much in one season that I cannot wait to do it all again!"
Amy Rogers - Parent
"Our son experienced his best year in baseball that he has ever had. He developed as a player in both his physical ability and baseball IQ."
Liz & Chris Chagnon - Parents
"I left our final game recently beginning to count down the months to next June when our son Andrew will be playing for the New Bedford Jr. Bay Sox HS Prospects once again!"
Scott & Leslie Preuit - Parents